In August of 2009, I met Michelle Burke when she signed up for one of my Transitions Lifestyle System © nutrition classes. She wanted to learn how to eat healthy and lose weight.  She was focused and determined and she was open to incorporating the 3 components of the program into her life: nutrition education on the low glycemic index, behavior modification, and exercise. Here is a picture of Michelle when she started the program.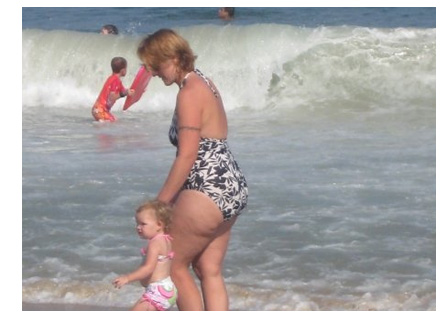 Michelle was a model student during our 12 week Transitions  class and she was progressing very well toward her goal. Once the classes were over we stayed in touch  as she worked on her own to incorporate what she had learned to make healthy food choices and she continued to study the impact food had on her system through journaling techniques that she continued to tweak. She realized that the exercise program she was on needed some adjusting so she joined a gym and with the help of a trainer was able to formulate an exercise routine that met her needs. 
In June 2010 I invited her to join me for some fun and she and I signed up for a Women's Surfing Camp in Ocean City. Michelle had never surfed but in typical fashion she was excited to try it out. After 2 days of wipe outs, Michelle was hooked. Now she is an avid surfer and loving life. She is the picture of good health as she continues her journey to wellness. She is excited about the possibilities a healthy lifestyle can bring. Here is a picture of her in July 2010, 1 year after she started Transitions.
You tell me, does she look like she is living life to the fullest? I am so proud of Michelle and so grateful I had the opportunity to work with her. Now she serves as my inspiration and she embodies the phrase I love so much:
"The road to wellness isn't straight,clear or predictable. It's a path you forge yourself."    Unknown