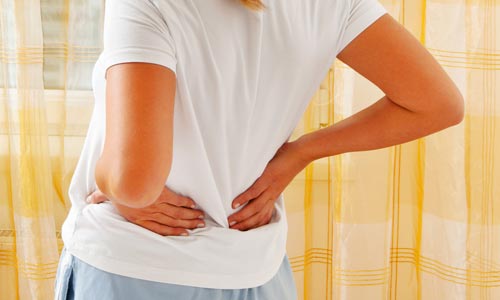 Glucosamine For Joint Pain
Glucosamine is a supplement often recommended for joint pain. But there's conflicting evidence about whether it works. Twenty years ago it was recommended to me by my chiropractor. I was in my 40's at the time and he gave me some sound advice. He said that I should give it a try for 3 months and if I didn't see any improvement then I should stop taking it. So I tried Glucosamine in pill form, and after 3 months I stopped taking it. I'd seen no change in my joint pain.
Over the years I repeated this process with other pill brands of Glucosamine thinking that that might help.
The results were always the same. I really didn't feel any different.
Then a few years ago I came upon an isotonic blend of Glucosamine called Prime Joint Support Formula by Isotonix. An isotonic blend is a powdered formula that you mix with water. This new formula sparked my curiosity. I was already familiar with Isotonix® supplements and the isotonic delivery system and I knew that absorption was greatly improved when supplements were in an isotonic form. See Isotonix Vitamins and Supplements. Better Vitamin Supplements. I had seen the difference with other vitamins by Isotonix® so I thought that perhaps the delivery system would make a difference with the Glucosamine as well.
Then I discovered that two other ingredients in the formula were already favorites of mine: Hyaluronic Acid and Pycnogenol®. Those three unique properties: Isotonic delivery system, Hyaluronic Acid and Pycnogenol®, combined with Glucosamine seemed to be a perfect combination which I was willing to try.
Hyaluronic Acid and Joint Pain
Hyaluronic acid is a great lubricant for joints and it hydrates tissue as well.
Many manufacturers combine Glucosamine supplements with Chondroitin because Chondroitin, when it is absorbed properly, helps increase the hyaluronic acid content of synovial fluid.
But the research on Chondroitin is very controversial and because of its molecular weight it has very poor absorption and that affects the amount of Hyaluronic Acid which is made available to the joints. So the makers of Prime Joint Support Formula by Isotonix decided not to include the controversial Chondroitin in its formula and instead included Hyaluronic Acid so that it can be directly absorbed rather than have to depend on the efficacy or lack thereof of the Chondroitin. Research on another ingredient, MSM, is also controversial and inconclusive and for that reason it too was not included.
Pycnogenol® and Joint Pain
I have been a fan of Pycnogenol® since I discovered this great anti-oxidant 7 years ago. It is a free-radical scavenger with many benefits to the body depending on where the free radical damage has taken its toll. When I discovered Pycnogenol® I also discovered the Isotonix® delivery system which has much improved absorption over supplements in pill form. I started taking Pycnogenol® 7 years ago in the form of Isotonix® OPC-3® and then I switched to a formula called Isotonix OPC-3® Beauty Blend that incorporated Pycnogenol® with Vitamin D and Hyaluronic Acid. Today I take Isotonix OPC-3® Beauty Blend with Prime Joint Support Formula by Isotonix and the results have been remarkable.
When people ask me why it is that I can do all the things I do at my age, I reply that it's because of the healthy food I eat, the exercise I do daily, and the Isotonix® supplements I take. It's my trifecta for an active lifestyle.
If you are unfamiliar with the history of Pycnogenol® view a video here on its benefits as a joint support supplement. Pycnogenol French Maritime Pine Bark Extract For Joint Health.
And make sure you view the Benefits, Science and FAQ tabs on all the Isotonix® products listed above. Once you have done your homework you may want to do as I did and try Prime Joint Support Formula by Isotonix
Unlike the results of all the pill forms of Glucosamine that I tried, I was delighted to discover that I started seeing a difference in how I felt a mere 10 days after starting the Prime Joint Support Formula by Isotonix.
Now Prime Joint Support is part of my morning Isotonix® cocktail and my joints and I are very grateful indeed!