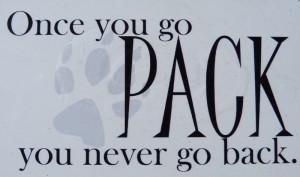 Didn't You Get The Memo?
Apparently someone forgot to tell Diana Nyad that at age 64 she was too old to swim from Cuba to Florida so she went ahead and did it, and without a shark cage.
And that same someone forgot to tell Gary Player that he was too old to pose nude at the age of 77 but pose nude he did and ESPN and the Gary Player Golf Fitness Center are enjoying the media attention. See Gary Player's Naked: Diet and Fitness Routines for Old Farts.
Granted, there aren't many of us who want to do what Diana Nyad and Gary Player did at any age for that matter. But it is nice to be reminded that we no longer have to use age as an excuse to stop dreaming or to not try something new. As long as we are willing to put in the work required to keep our body healthy, fit and safe, the parameters of what we are able to do as we get older seem to widen. I'm not talking about doing wild and crazy things. Just "stuff" we always wanted to do but couldn't because we were too busy building a career or raising a family.
A Handler-In-Training
I'm certainly no Diana Nyad but I do like to try and learn new things and I too never got the memo that a 66 year old woman for example can't be a dog handler for a competitive musher with a 30 dog kennel. So when I saw an online request for a handler by musher Jaye Foucher, I volunteered. Jaye needed help during the start of mushing training season while she recovered from shoulder surgery. As far as I was concerned this would be a great learning experience for me. I am a recreational musher with a small 4 dog team and while I've helped out as a handler at races by helping to lead dogs to the starting line I've never worked in a large kennel of competitive dogs where the chore list is lengthy and the physical demands can be exhausting.
Sibersong Sleddogs
Jaye's kennel is called Sibersong Sleddogs and it is located in New Portland Maine. Most of the dogs are racing Siberian huskies but she also has a few Alaskan huskies thrown in to make things interesting. As is often the case in a large kennel, there are lots of variables that keep the musher on her toes.
Females going into heat who must be separated from interested males.
Breeding of said females by a particular male if that is on the agenda.
Puppies that need to be placed in just the right home, or perhaps they will be kept as the future racers on the A team.
The retired dogs who no longer run but who are part of the kennel family.
The yearlings, full of "piss and vinegar" as some mushers like to describe them. They are the newbies who will be trained by the musher and the experienced dogs and eventually, depending on their performance, they might make the A team for some of this year's races.
There are personalities to be considered also: which dogs are able to be house dogs and which ones get along together so they can share a pen without fighting.
That was the memo I was given the first day I arrived, just after I'd been introduced to all the dogs! It's going to take me a while to remember all the dogs' names, and to get to know all their quirks. But some have already left a mark on my heart.
One in particular has completely won me over. Her name is Mikayla and she was Jaye's first Siberian. Mikayla is now 13 years old. She is lovable with the softest fur that begs to be petted. She is also blind and almost completely deaf. She has diabetes and arthritis but she goes about her business, roaming around in the yard, bumping into trees, buildings, and stone walls. Yet nothing phases her. When she walks into an obstacle she changes direction and moves on. She stays put in the yard and comes up onto the deck at dinner time and then comes into the house at night going up the stairs to Jaye's room 2 paws at the time. In the yard she checks out all visitors and gives a bark if any young dogs get too rambunctious near her. She still thinks she's in charge. She apparently didn't get the memo that she wasn't. She's my hero. =)
Mikayla nudges up against me and lets me pet her and she doesn't care how old I am. And she makes me not care either. If I had been hesitant about volunteering to help I would have missed out on ever meeting Mikayla and already I'm a better person because of her.
Next time I'll tell you about my chores as a handler-in-training. I'm very lucky that Jaye is a very patient musher. I've already managed to screw up but she hasn't fired me yet.
Until then!
Mush on!