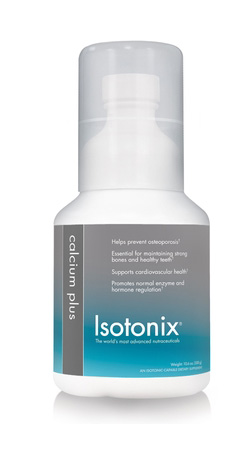 Isotonix Calcium Plus paves the way for powerful results since it is in an isotonic form rather than a tablet. Calcium in tablet form is difficult for your body to absorb.
Isotonix Calcium Plus Single Bottle 90 Servings
Supports skeletal health
Adequate calcium and vitamin D as part of a healthful diet, along with physical activity, may reduce the risk of osteoporosis in later life
Supports cardiovascular health
Plays a critical role in the normal contraction of skeletal and heart muscles
Supports normal muscle use and performance
Supports healthy teeth and gums
Helps maintain healthy cholesterol levels
Helps to maintain healthy immune functions and general wellbeing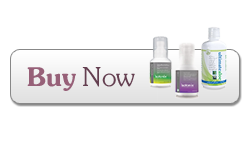 How to Buy
To buy this product, click on the button above. A new window will take you to my Market America website where you can purchase this supplement.
Isotoniox Calcium Plus
The highest concentration of calcium is found in milk. Other foods rich in calcium include vegetables such as collard greens, Chinese cabbage, mustard greens, broccoli, bok choy and tofu. Calcium is an essential mineral with a wide range of biological roles. Calcium exists in bone primarily in the form of hydroxyapatite (Ca10 (PO4)6 (OH)2). Hydroxyapatite accounts for approximately 40 percent of bone weight. The skeleton has a structural requisite and acts as a storehouse for calcium. Apart from being a major component of bones and teeth, calcium supports normal muscle contraction, nerve health, heart rhythms, blood coagulation, glandular secretion, energy production and immune system function.* Sufficient daily calcium intake is necessary for maintaining optimal bone density, healthy bones and teeth and has been shown to ease the discomfort of PMS in women. When the body does not get enough calcium per day, it draws calcium from your bones. The amount of calcium in the blood is regulated by PTH (parathyroid hormone). High levels of calcium in the body correlate with normal cardiovascular health and normal cholesterol levels. In the American Dietetic Association Journal, a study revealed that calcium helped middle-aged women to maintain healthy weight levels.*
What Makes Isotonix Calcium Plus Unique?
From the Market America Website – Calcium is essential for building and maintaining strong bones. Isotonix® Calcium Plus provides the body with an optimal blend of calcium, vitamin D3, magnesium, vitamin C and boron in an efficient isotonic solution that is readily absorbed by the body. Isotonix dietary supplements are a replica of the body's own fluids, such as tears, plasma and breast milk. All fluids in the human body have a certain concentration, which is called the osmotic pressure. The body's common osmotic pressure, which is isotonic, allows a consistent maintenance of all body tissues. In order for a substance to be used in the body's metabolism, it must be changed to the isotonic state.*
The efficiency of absorption is also affected by the digestive system. All substances that are used in the stomach go through a degradation process (breakdown) before they can be passed through the opening from the stomach to the small intestine to allow absorption. The digestive process can cause substances to lose some nutritive value, and this whole process takes time!
The secret of the isotonic process is probably now becoming clear! When an isotonic substance enters the body, it will be absorbed into the bloodstream rapidly. With isotonic fluids, little nutritive value is lost making the absorption of nutrients highly efficient. There is nothing artificial about it. An isotonic fluid is nature's own nutrient delivery system.
Isotonix Calcium Plus paves the way for powerful results since it is in an isotonic form rather than a tablet. Calcium in tablet form is difficult for your body to absorb. People may fail to absorb tablet calcium supplements because the calcium supplement is not blended with vitamin D and magnesium; these are necessary to aid in the absorption and use of calcium.
Even if the calcium tablet is blended correctly, it may be difficult for the body to utilize or break down the calcium. One explanation may be that many calcium brands use calcium from eggshell or oyster shell. These may not be well absorbed by the body. Another reason calcium may not be absorbed from a tablet is because of DCP, which is a binding agent used to hold the tablet together. DCP does not break down in the body.
In addition to binders, some calcium supplements may have additives such as chlorine and other chemicals. Even assuming no binders are used in the calcium tablet, the body must still break down a hard-pressed tablet into a usable form. If the tablet cannot be broken down sufficiently in the stomach, then the calcium will not be absorbed. If you can't break down the calcium, your body is robbed of the calcium needed to support bodily functions.
Ordinary calcium tablets require stomach acid to dissolve their compounds, but Isotonix Calcium Plus has no need of stomach acid to be utilized. It delivers an efficient calcium solution that is more readily absorbed by the intestine. Its natural lemon-lime flavor is preferable to the chalky taste of typical chewable calcium wafers or tablets.
Many calcium supplements exist in the marketplace, but only Market America's Isotonix Calcium Plus delivers a potent package of calcium and complementary nutrients through an isotonic system of delivery. This translates into a lower cost overall when compared to calcium supplements in pill form by making more of the active ingredients available to the body. Don't be misled by ingredient amounts. What really counts is the amount of active ingredients that your body can ultimately use.
*These statements have not been evaluated by the Food and Drug Administration. This product(s) is not intended to diagnose, treat, cure or prevent any disease.